The Drupal Community Bangalore is pleased to announce. Jonathan Burr, Former CTO at Farm Journal Media, will be our keynote speaker at 2017 edition of DrupalCamp Bangalore.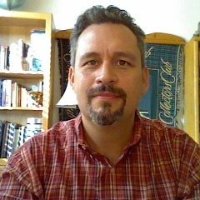 Jonathan Burr is former Chief Technology Officer for Farm Journal Media. He has worked in several industries and technical disciplines, and is an expert in eCommerce systems, Marketing Automation, and Machine Learning. He is an entrepreneur with several successful start-up companies in his experience as well as executive roles at large Fortune 500 companies. Jonathan has a passion for the convergence of emerging technologies and driving personalized customers experience. He has an MBA from NIU and a degree in Electrical Engineering from Bradley University. He resides in Chicago, Illinois where he is equally enthusiastic about his community and family.
Jon will be speaking on the "Steps Toward the Future of Enterprise Content Management".
DrupalCamp is an event where Drupalers from across the world meet and share the knowledge amongst the community. The camp aims to bring together all who use, develop, design, and support the platform alongside community training.
The one-day event will feature keynotes and sessions on a wide range of topics related to web development, Drupal and Machine Learning using Python. In addition, the conference provides an opportunity to network, learn and grow with the community members.
Any statements or representations made regarding farm journal media, it's product or services, is not representation of Farm Journal Media